Happy Hump Day. This image of an armored medieval knight astride a bicycle deserves a caption contest.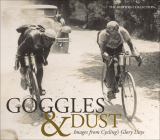 Best caption as determined by the judge (aka Yours Truly) wins a copy of the book Goggles and Dust: Images from Cycling's Glory Days. You must reside in the USA to win (i.e. I won't pay for international shipping). Deadline is Saturday night, November 8, 2014 at 11:59 PM California time (aka Pacific Standard Time). I'll announce the winner Monday. Be sure to leave a valid way to contact you in the email field when you leave a comment.
Contest void where prohibited, etc. Photo was swiped from Twitter use @crust_dealer.